Online Doctor Consultation App
In today's fast-paced world, accessing timely medical care has become increasingly challenging, leading to a growing demand for convenient solutions. Many individuals face the problem of long waiting times at clinics, difficulty in booking appointments, and the inconvenience of traveling while seeking medical advice. InstaDoc emerges as the ultimate solution to these challenges, bridging the gap through its advanced Online Consultation App Development. With InstaDoc, patients can easily connect with doctors on demand, leveraging the benefits of Online Doctor's Consultation App Development.  
The app's user-friendly interface enables seamless booking of appointments, eliminating the hassle associated with traditional methods. It's live tracking feature, a crucial aspect of Doctor On Demand App Development, allows patients in Australia to monitor their assigned doctor's real-time location before the appointment, enhancing trust and convenience in the process. 
InstaDoc prioritizes the safety and well-being of patients and doctors alike, offering an innovative Online appointment booking system. This feature streamlines the scheduling process, reducing the wait time significantly. Additionally, the app's ability to store and manage patient records securely sets it apart in the realm of healthcare technology. Incorporating elements such as electronic prescription, seamless uploading of medical reports, and tracking patient allergic details, InstaDoc ensures a comprehensive approach to healthcare management.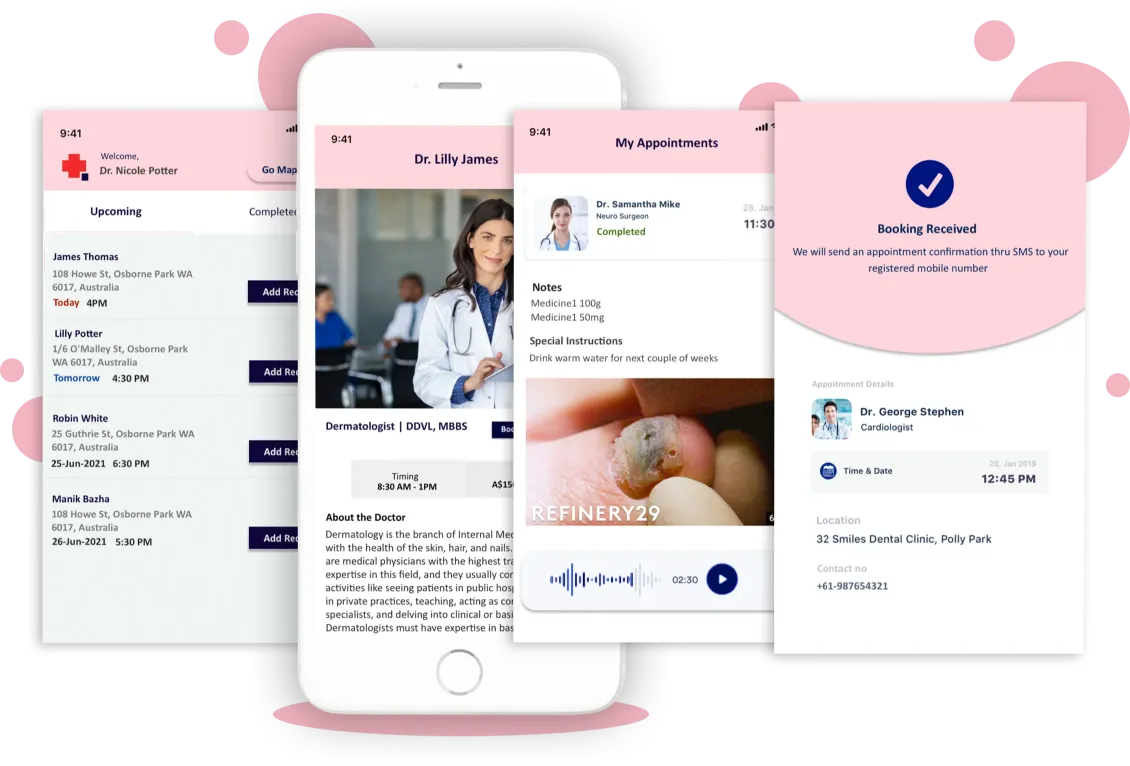 Instadoc APP is to book doctor appointment in APP and doctor will visit to patient place to give consultation. GPS tracking is implement to know the patient/ implemented to book available slots and doctor exact location. Calendar system block doctors unavailability slots.
Read the challenges we faced and how we helped our client achieve their goals