Blockchain Social Networking App
In the ever-evolving world of social networking, users have faced limitations with existing platforms like Clubhouse Mobile App in Australia. These platforms often lack true decentralization and user empowerment. Privacy concerns and limited accessibility to engaging audio and video conversation rooms have hampered the user experience. Additionally, integrating crypto payments seamlessly within social media apps like the Blockchain Mobile App has been a challenge, restricting users from exploring the full potential of the crypto space in Australia's social networking sphere. 
Try Doxa House, the revolutionary solution to these challenges. This innovative Crypto Social Media App empowers users to break free from the constraints of traditional social platforms. Doxa House offers a decentralized environment where anyone can be a creator or user, fostering a vibrant community. Users can enjoy unrestricted access to a multitude of free audio and video rooms, facilitating real-time conversations and connections. Moreover, with seamless integration of crypto payments, Doxa House provides the Best Online Marketplace for Crypto Payments in Australia, ensuring secure transactions and expanding opportunities within the crypto space. Say goodbye to limitations and embrace the future of social networking with Doxa House.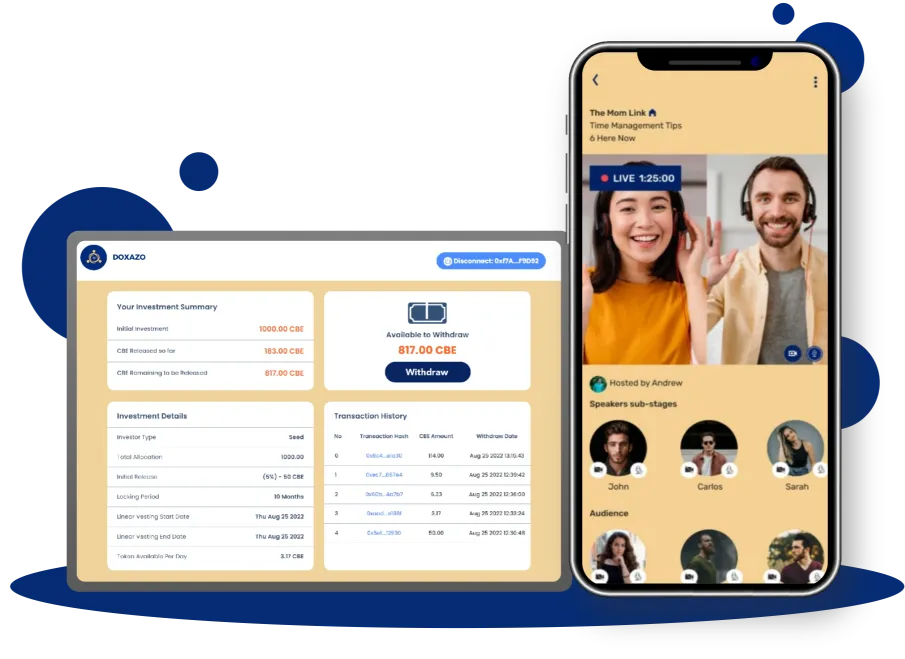 Social Networking - Mobile App
Doxa House is the first crypto powered real time Audio & Video conversation social networking platform. Doxa House is completely decentralized anyone can be a creator and user in Doxa House and user will be able to create a number of free audio and video rooms.
Social Network - Admin App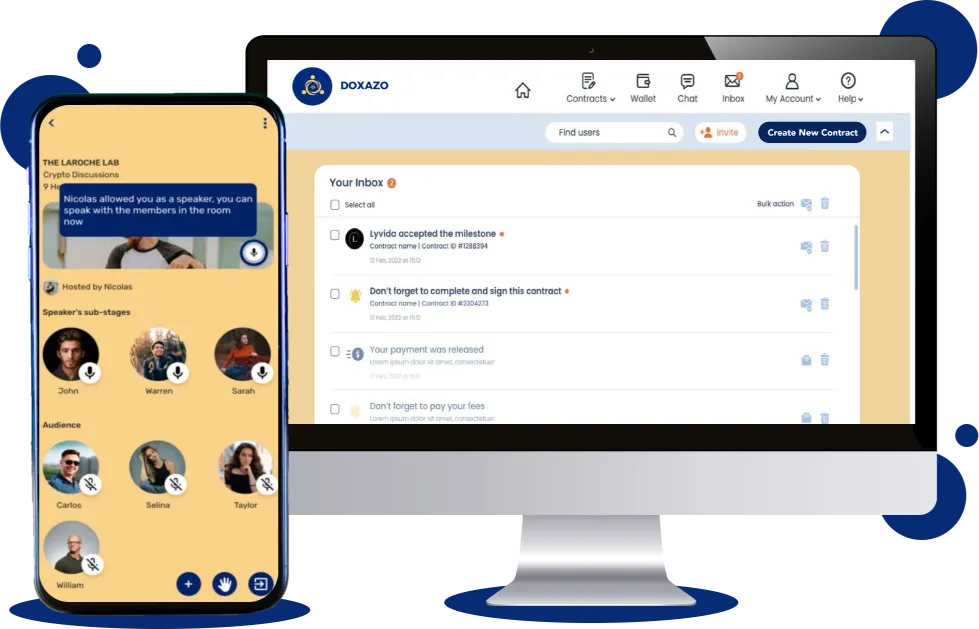 Read the challenges we faced and how we helped our client achieve their goals