Healthcare Equipments Management App
In the realm of medical equipment inspection, healthcare facilities in Australia often face the challenge of ensuring thorough and precise audits, leading to potential lapses in patient safety. Traditional methods of auditing medical equipment are time-consuming and prone to human errors, causing a significant gap in the quality of inspection services.
Forte Health Care addresses this critical issue with its innovative Medical Equipment Inspection Mobile App. By centralizing the auditing process through user-friendly interfaces and predefined test cases, this app streamlines the entire inspection procedure. This Medical Equipment Inspection App in Australia revolutionizes the way inspections are carried out, enhancing the accuracy and reliability of medical equipment inspection services. 
It offers an extensive repository of video tutorials, ensuring that members have access to comprehensive guidance for every piece of equipment. This feature not only aids in error-free inspections but also promotes continuous learning within the healthcare sector. With its robust Medical Equipment Inspection Services, Forte Health Care empowers healthcare facilities in Australia to uphold the highest standards of patient safety while optimizing the auditing process for efficiency and precision.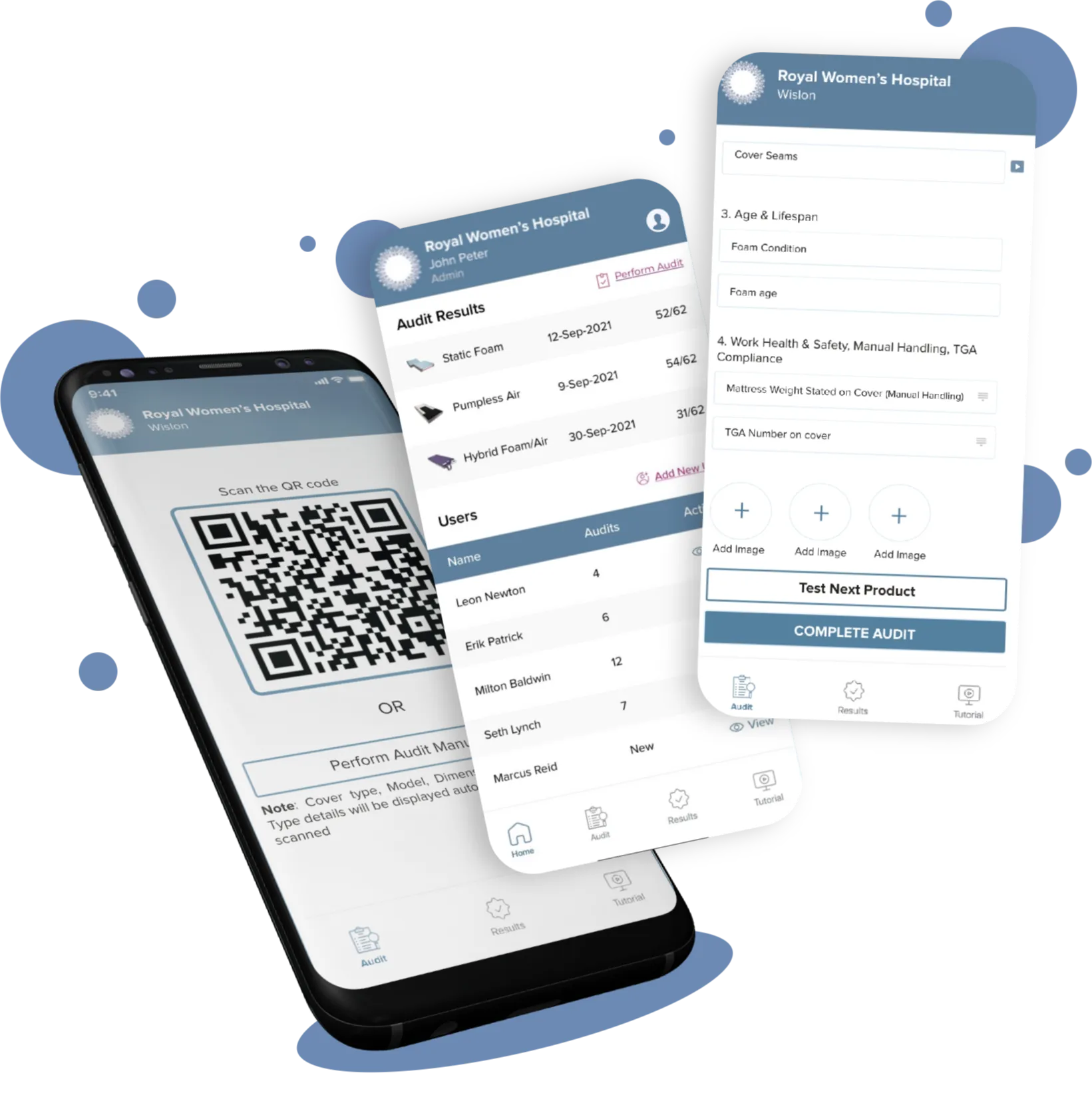 Forte Healthcare app is to manage the performance of every single equipment mattress performance by running test cases in app against all forte equipment. App is designed to use by forte partners and team members.
Read the challenges we faced and how we helped our client achieve their goals