Clinic Management Software Development
Are you a Doctor or Clinic owner tired of juggling multiple software applications to manage your patient appointments, inventory, and billing? Look no further! Sky Clinic, all-in-one solution, offers a comprehensive approach to streamline your clinic's operations. Say goodbye to the hassles of using different software for clinic appointments booking, clinic inventory management, and patient billing management. With Sky Clinic, we've got you covered, providing a single platform that addresses all your clinic's needs. 
Sky Clinic's desktop-based user panel and dedicated mobile app for both clinics and patients offer a seamless experience. You can efficiently manage patient appointments, reducing scheduling conflicts and no-shows. Our integrated inventory management software ensures that you have full control over your clinic's supplies. Plus, our hospital billing and patient management software simplifies the billing process, making it easy to track patient records and streamline financial transactions.
With Sky Clinic, you'll not only save time but also enhance the overall efficiency of your clinic. It's time to opt for a hassle-free approach to clinic management with Sky Clinic, the ultimate solution for all your clinic and hospital needs.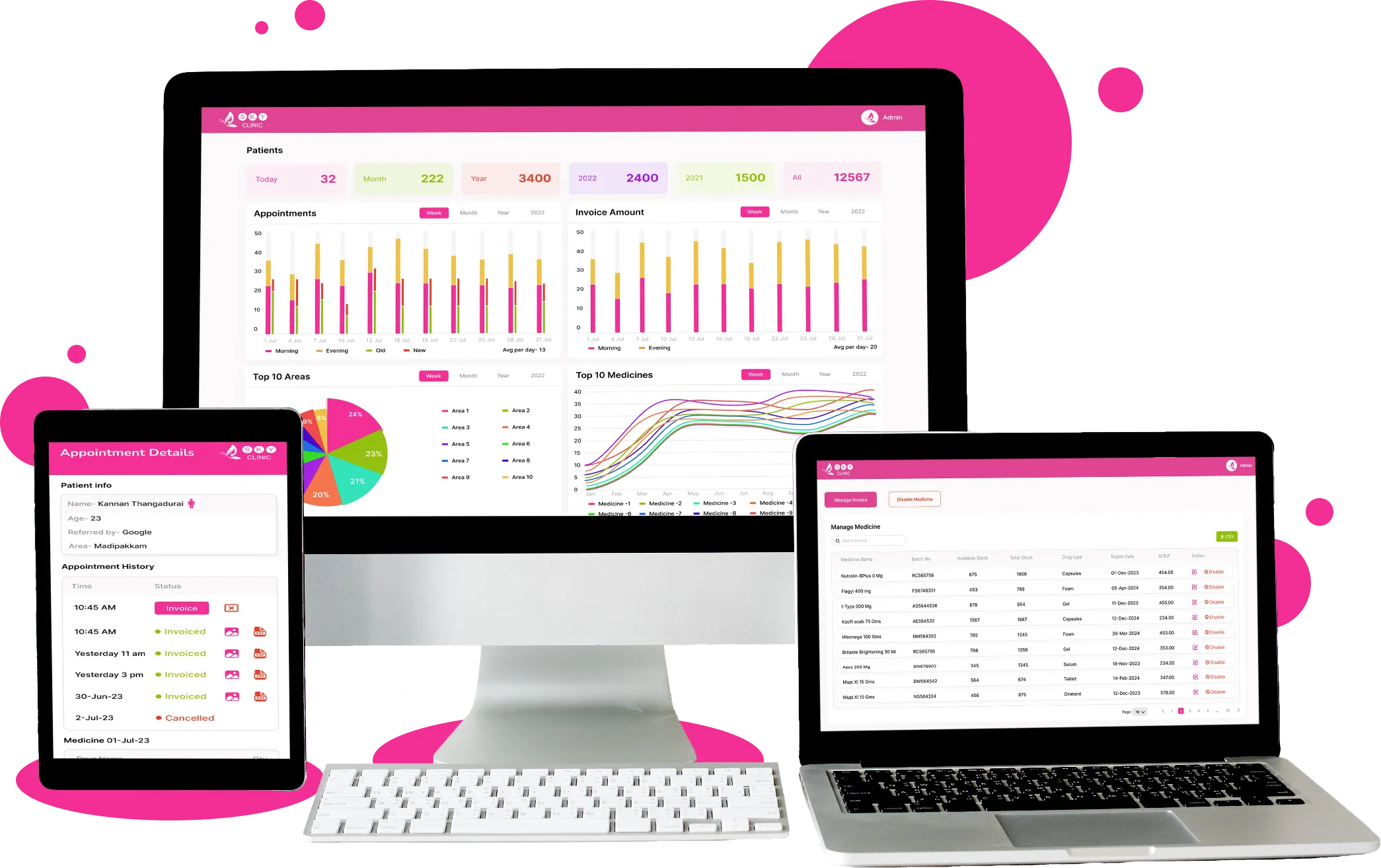 Comprehensive software product offers clinic patient management, online prescription, patient appointments, inventory management online consultation all in one product. Desktop based User panel, mobile app for clinic and patients.
Read the challenges we faced and how we helped our client achieve their goals