Mobile App Development Company

in Australia
Boost your digital presence with Sunrise Technologies, where innovation meets seamless functionality.
Mobile App Development Company
As a leading mobile app development company, we take pride in transforming ideas into seamless, innovative, and user-centric mobile experiences. Our team of skilled developers is committed to delivering top-notch application development services tailored to the unique demands of the Australian market.
At Sunrise Technologies, we specialize in crafting custom mobile applications that not only meet but exceed your expectations. As one of the best app developers in Australia, we prioritize creativity, functionality, and user engagement. Whether you are looking for native, hybrid, or custom application development services, we have the expertise to bring your vision to life. 
We help customers and organisations alike navigate the ever-changing world of mobile technology by offering solutions that are flexible enough to meet their demands.Our commitment to excellence extends to offering hybrid mobile app development services, combining the efficiency of cross-platform development with native-like performance.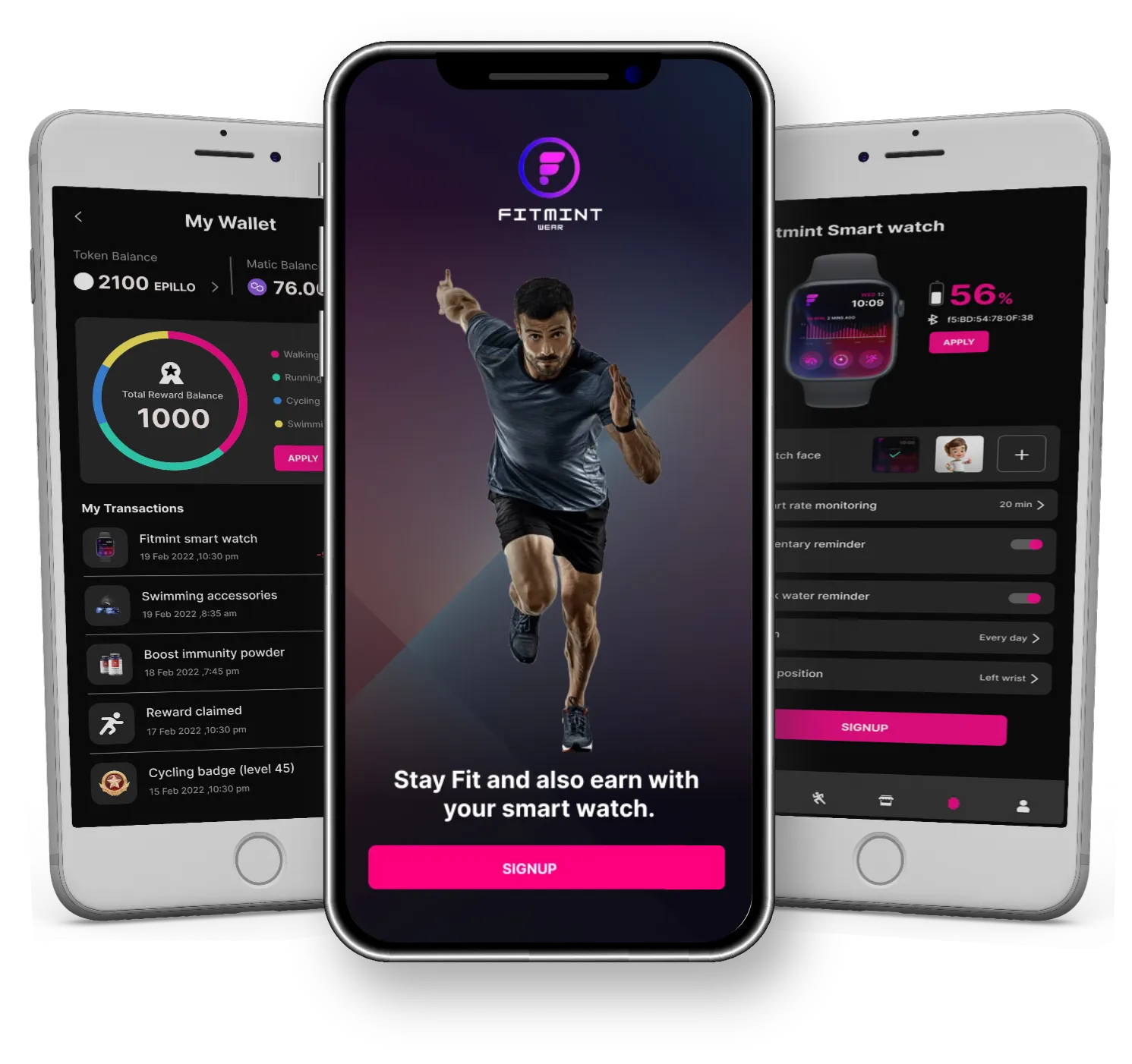 Case Studies of
Move to Earn App
Fitmint is a "Move to Earn Crypto" application that tracks Walking, Running, Cycling, and Swimming by integrating a Smartwatch. It's basically a fitness tracker application. Players can conquer challenges in-game by Participating in Weekly and Monthly challenges.

Case Studies of
Healthcare Equipments Management App
Forte Healthcare app is to manage the performance of every single equipment mattress performance by running test cases in app against all forte equipment. App is designed to use by forte partners and team members.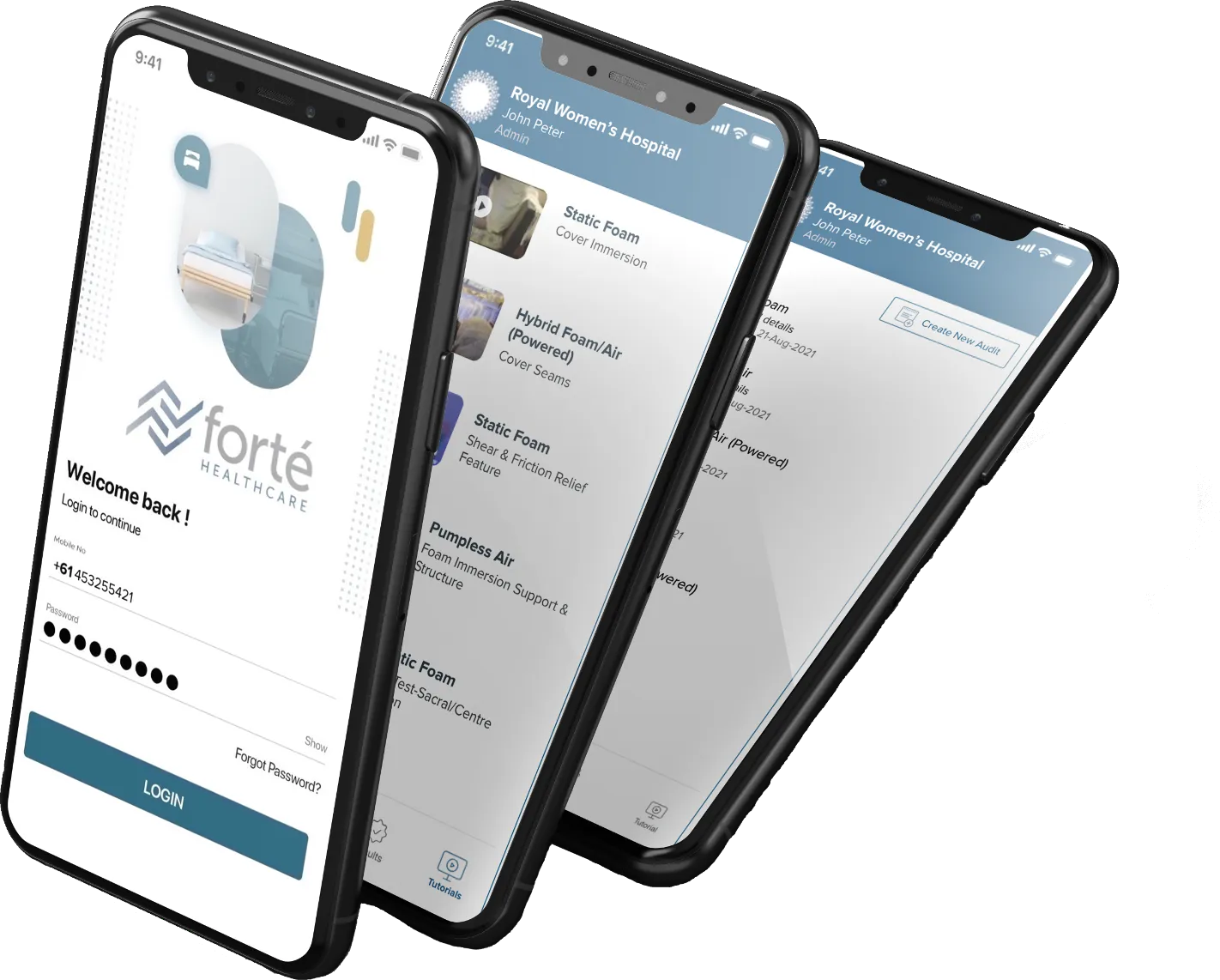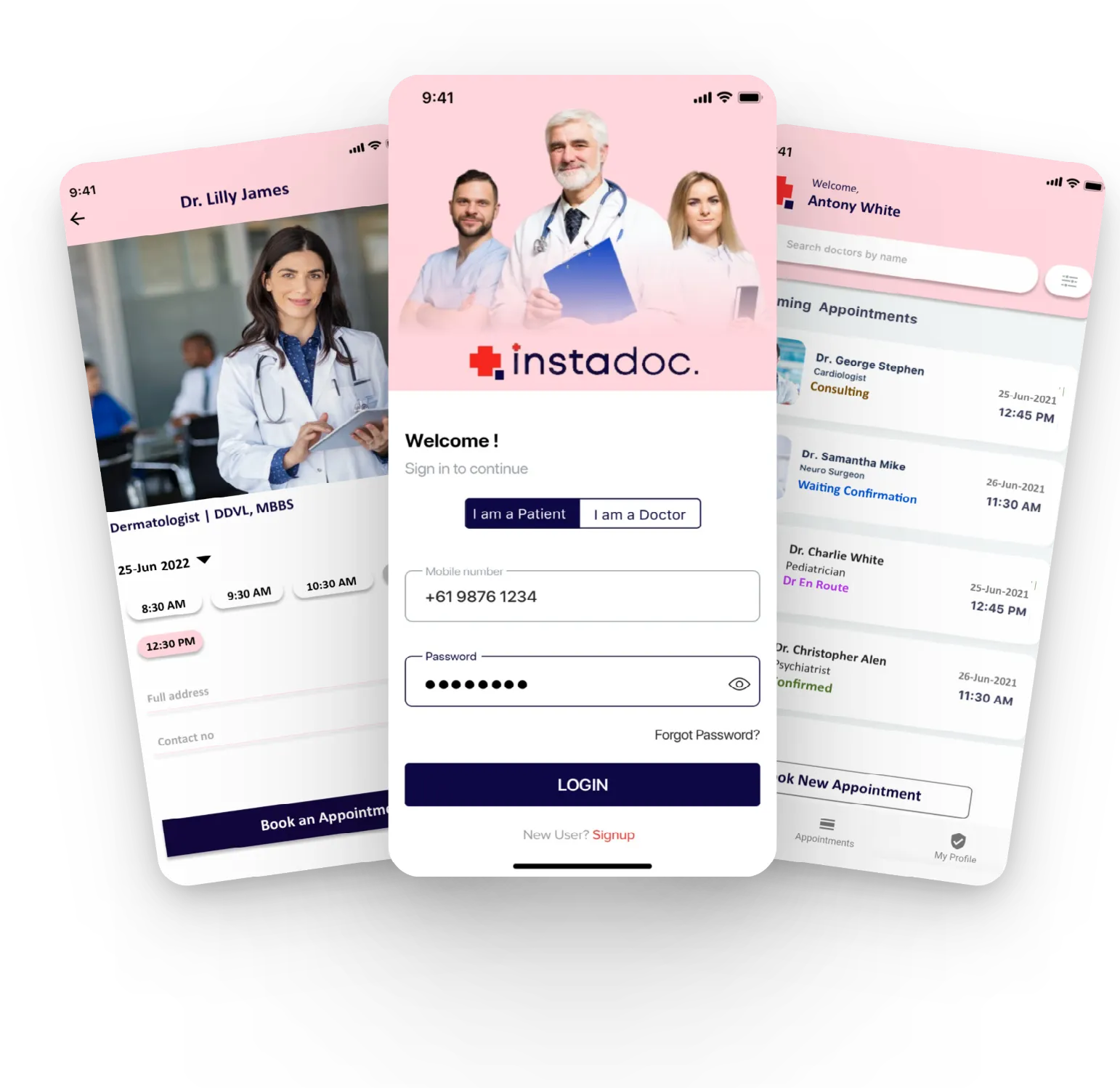 Case Studies of
Online Doctor Consultation App
Instadoc APP is to book doctor appointment in APP and doctor will visit to patient place to give consultation. GPS tracking is implement to know the patient/ implemented to book available slots and doctor exact location. Calendar system block doctors unavailability slots.
We build custom enterprise platforms that will empower you with digital tools.
Requirement Analysis
We engage in detailed discussions to grasp your vision, objectives, and specific needs for the mobile application.

Planning and Strategy
Once we have a clear understanding of your requirements, we devise a comprehensive plan and strategy.

Design and Prototyping
Our skilled designers create intuitive and visually appealing UI and UX Designs. We develop design and prototypes to provide you with a preview of the application's look and feel
Development
We follow best practices and use cutting-edge technologies to ensure the software's robustness, security, and performance.

Testing and Quality Assurance
We conduct various testing, including functional testing, performance testing, and security testing, to rectify any issues before the application's launch.

Deployment
Our deployment process is streamlined and efficient, ensuring a smooth transition from development to the live environment.
Frequently Asked Questions
We build custom enterprise platforms that will empower you with digital tools.