Cloud Based Project Management Platform
In today's fast-paced business landscape, business owners often grapple with the challenge of ensuring workplace safety while efficiently managing projects. Traditional methods of Job Safety Analysis (JSA) and project management are often clumsy, leading to delays, miscommunication, and compromised safety standards. That's where OHS Buddy, our cloud-based mobile app, steps in as the ultimate solution.  
OHS Buddy revolutionizes safety protocols by offering a seamless platform for conducting JSAs, creating Take-2 and SWMS documents, and implementing best practices. With its intuitive interface, this cloud-based project management software empowers businesses to prioritize safety without sacrificing productivity. You can now streamline their operations using our web-based project management software, ensuring that safety protocols are integrated into every project phase. 
OHS Buddy not only enhances safety practices but also simplifies project management tasks. Through its cloud project management software, businesses can effortlessly create projects, assign team members, and monitor daily progress, all within a secure online environment. Best online project management software like OHS Buddy facilitates real-time collaboration, enabling instant communication and efficient decision-making. By embracing OHS Buddy, you can rest assured that their projects are managed effectively, deadlines are met, and safety measures are never compromised.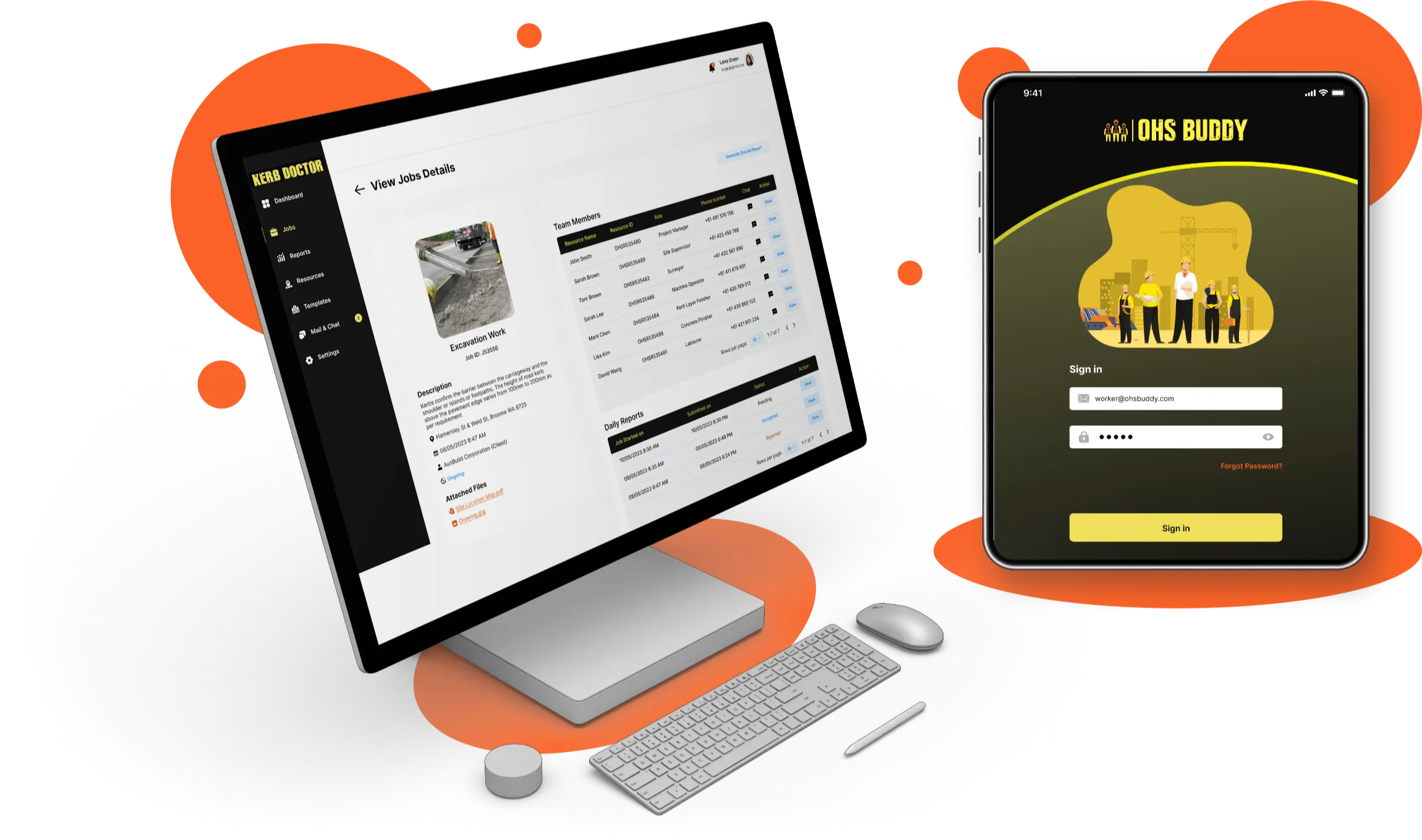 Cloud based mobile app platform to perform Job Safety Analysis (JSA) and other safe work best practice documents such as Take-2 and SWMS. Project management features like create project, assign team members to project, report daily progress using mobile app , review and approve daily reports.
Read the challenges we faced and how we helped our client achieve their goals