Problem Faced & Solution
In the fast-paced world of crypto investing, individuals often find themselves grappling with the complexities and uncertainties inherent in decentralized finance (DeFi). The problem at hand is the lack of a reliable and transparent platform that can bridge the gap between investors and the crypto market. Hive Investments recognizes this challenge and presents a transformative solution with "DeFi as Services."

The primary predicament faced by investors is the absence of a trustworthy ecosystem where they can make informed decisions and navigate the volatile crypto landscape. DeFi as Services by Hive Investments addresses this concern by offering a seamless and transparent investment experience. Through a robust platform, users gain access to a comprehensive suite of decentralized financial services, ensuring that their investments are underpinned by honesty, integrity, and competency.

With DeFi as a Service, investors can navigate the challenges of the crypto world with confidence, knowing that they are part of a community built on trust and competence. Say goodbye to uncertainties and embrace a new era of sensible and transparent investing with Hive Investments' DeFi as Services.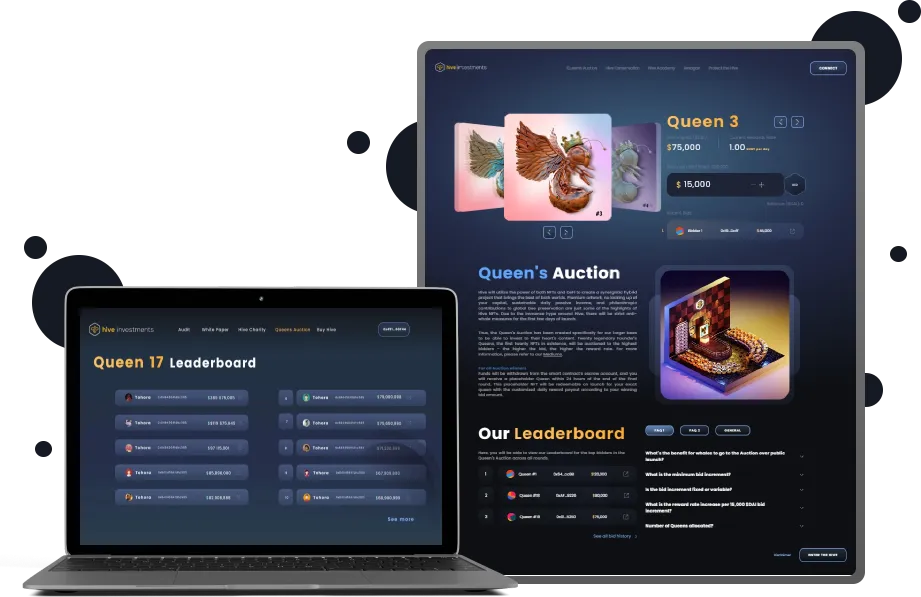 Hive Investments aims to address the gaps in sensible and transparent investing create a community where mutual benefits are assured through honesty, integrity, and competency in the crypto market.
Read the challenges we faced and how we helped our client achieve their goals