Traditional Art NFT Marketplace
Problem Faced & Solution
In a world dominated by technological advancements, Indigenous artists often face the challenge of preserving and sharing their rich cultural heritage. The Indigena emerges as a groundbreaking solution to this dilemma. The prevalent issue lies in the limited avenues available for Indigenous artists to showcase and monetize their traditional artwork, leading to the risk of cultural erosion and economic disenfranchisement.
The Indigena tackles this problem head-on by providing a global platform where artists can seamlessly connect with a diverse audience, fostering cultural preservation and allowing them to monetize their creations through the innovative medium of NFTs. The platform stands as a testament to the power of technology to bridge gaps, fostering a sense of community and solidarity among Indigenous artists worldwide.
In essence, our marketplace serves as a beacon for cultural sustainability and economic empowerment. It goes beyond a conventional marketplace, transcending geographical boundaries to create a virtual space where tradition meets innovation. The Indigena is not just a platform; it's a movement that honours the past while shaping a more inclusive and economically viable future for Indigenous artists.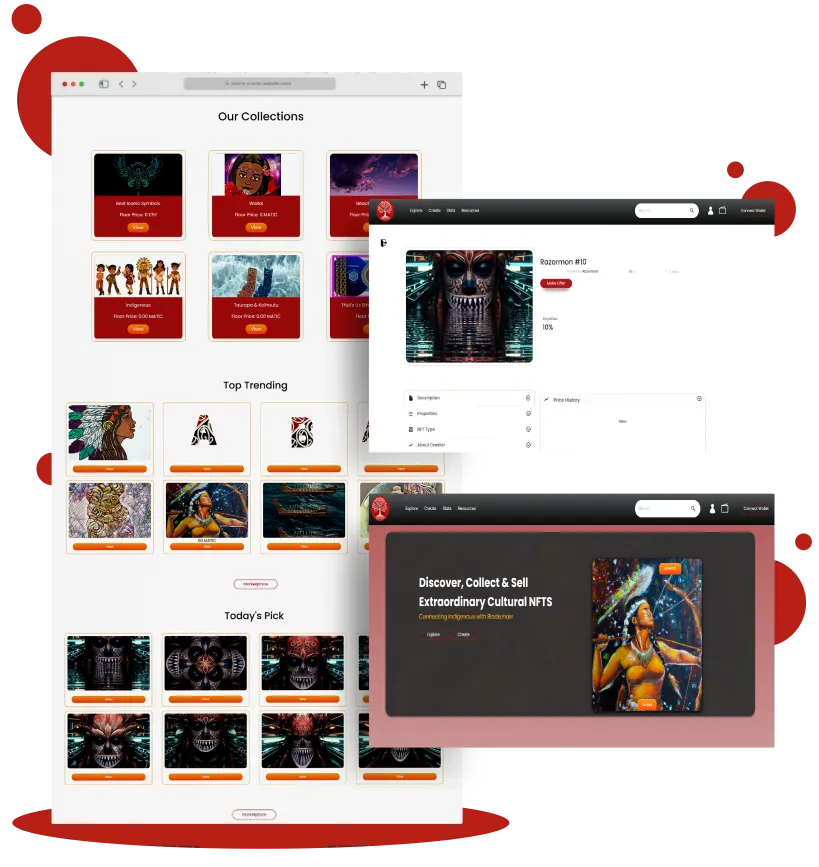 Traditional Art NFT Marketplace - App
Indigena Marketplace is connecting Indigenous people globally to encourage positive changes, Cultural preservation and democratize our work. To foster a wave of indigenous entrepreneurs worldwide.
Traditional Art NFT Marketplace - App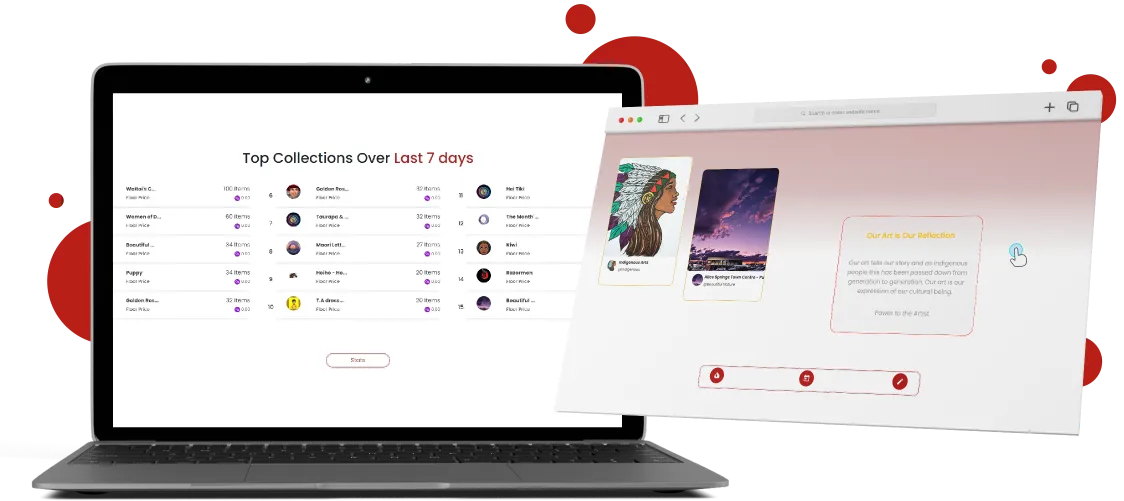 Read the challenges we faced and how we helped our client achieve their goals