Tow Truck Management Platform
People in the towing industry often encounter challenges in efficiently managing their fleet of tow trucks and drivers. Coordinating tow services, assigning jobs to drivers, and keeping track of each truck's location in real-time can be a daunting task. This is where Tow Trackr, the best tow trucker GPS app, comes to the rescue.
Tow Trucking Tracking System simplifies the entire process by enabling seamless bookings, quick assignment of jobs to drivers, and live tracking of tow trucks using advanced GPS technology. With Tow Trackr, business owners can optimize their operations, ensuring prompt and reliable service to their customers. 
Tow Trackr is a comprehensive solution for tow truck drivers. Our user-friendly platform serves as the best app for tow truck drivers, offering efficient service management, hassle-free payment processing, and automated invoice generation. By utilizing this top-notch Tow Truck Driver Services Booking Software, business owners can enhance their operational efficiency, boost customer satisfaction, and maximize their revenue. Experience the power of Tow Trackr and gain valuable insights into your business with detailed KPIs, including driver performance and tow truck utilization.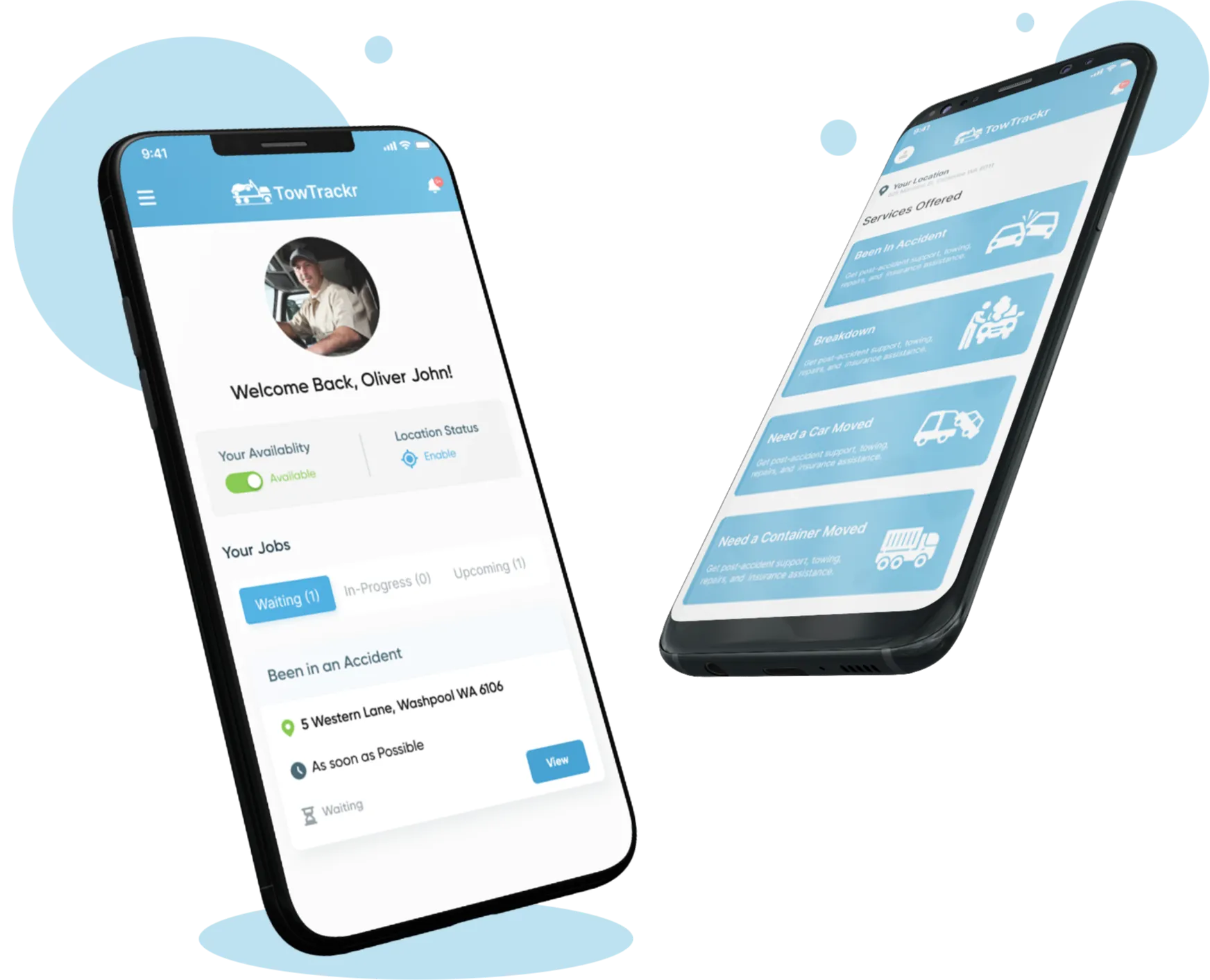 Platform to manage tow services in a seamless way. Able to create bookings, assign to tow truck drivers, track tow truck live location using GPS, pay online and generate invoice. Platform also offers business KPIs such drivers performance and Tow Truck utilisation.
Read the challenges we faced and how we helped our client achieve their goals